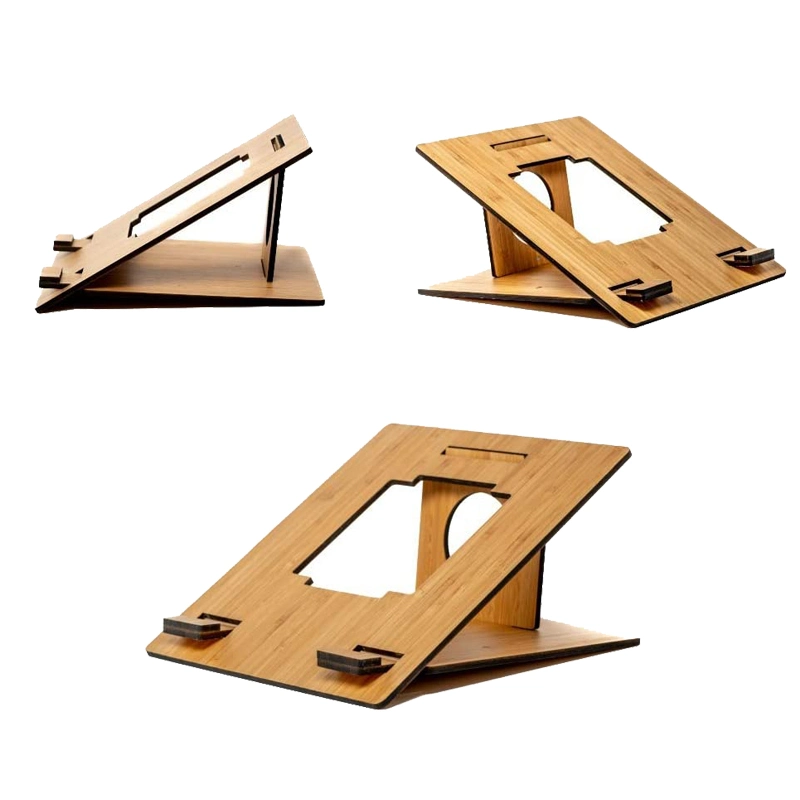 Product Name
Bamboo Laptop Desk
Model
ZB-LS001
Material
100% bamboo, no"bamboo grain", no"bamboo panel"
Size
10.24 x 8.98 x 0.31 inches(26x22.8x0.78cm) or custom
Weight
1.02pounds(462g)
MOQ
500pcs
Packing
Standard export packaging(safe and most economical)
polybag or box, then carton or custom
Delivery Time
After payment,
1.sample lead time:2-3days
2.Mass production for current size: 15-20days
3.Mass production for new size:25-30days
Payment
Current model 30% deposit, 70% balance against BL copy, new mould 50% deposit, 70%balance against BL copy(≥10000USD)
Port
Ningbo or Shanghai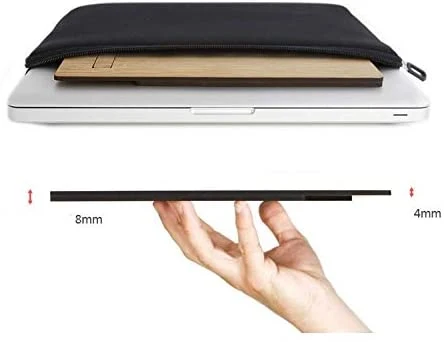 * LIGHT-WEIGHT & PORTABLE - This bamboo laptop stand weighs just 400 grams (.88 lbs) and can easily fit into a laptop case, backpack, or suitcase. It is ideal for college students, business men and women, anyone who works on the go, and anyone who works on a laptop regularly.
* UNIVERSAL COMPATIBILITY : Works great with laptops 11" - 17". It can be used with Macbooks, Asus, Acer, Dell, Sony, HP, Lenovo, and more. It can even be used with tablets.
* DURABLE & STABLE: This stand is made of sturdy bamboo. It can easily withstand the wear and tear of everyday use and travel without weakening or losing it's strength.
* ERGONOMIC DESIGN: Raises your laptop to a comfortable viewing position to prevent neck, wrist, and back pain.
* ADDITIONAL BENEFITS: The design has a cut out in the center to help keep your laptop cool while in use. The bamboo gives it a great sleek style while being sturdy and dependable. There are magnets built into the stand to keep the pieces together when it is packed away.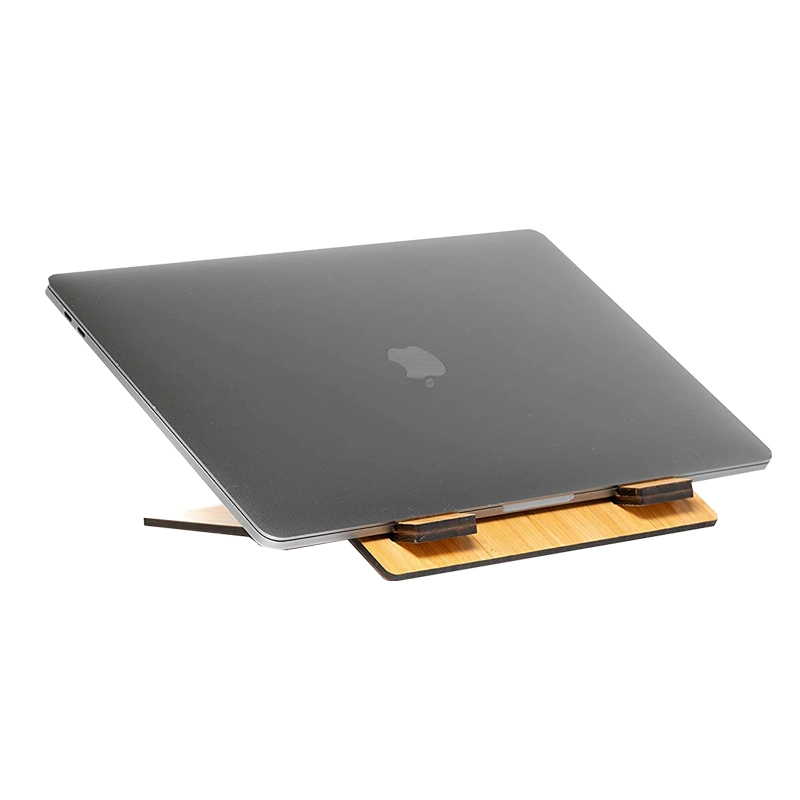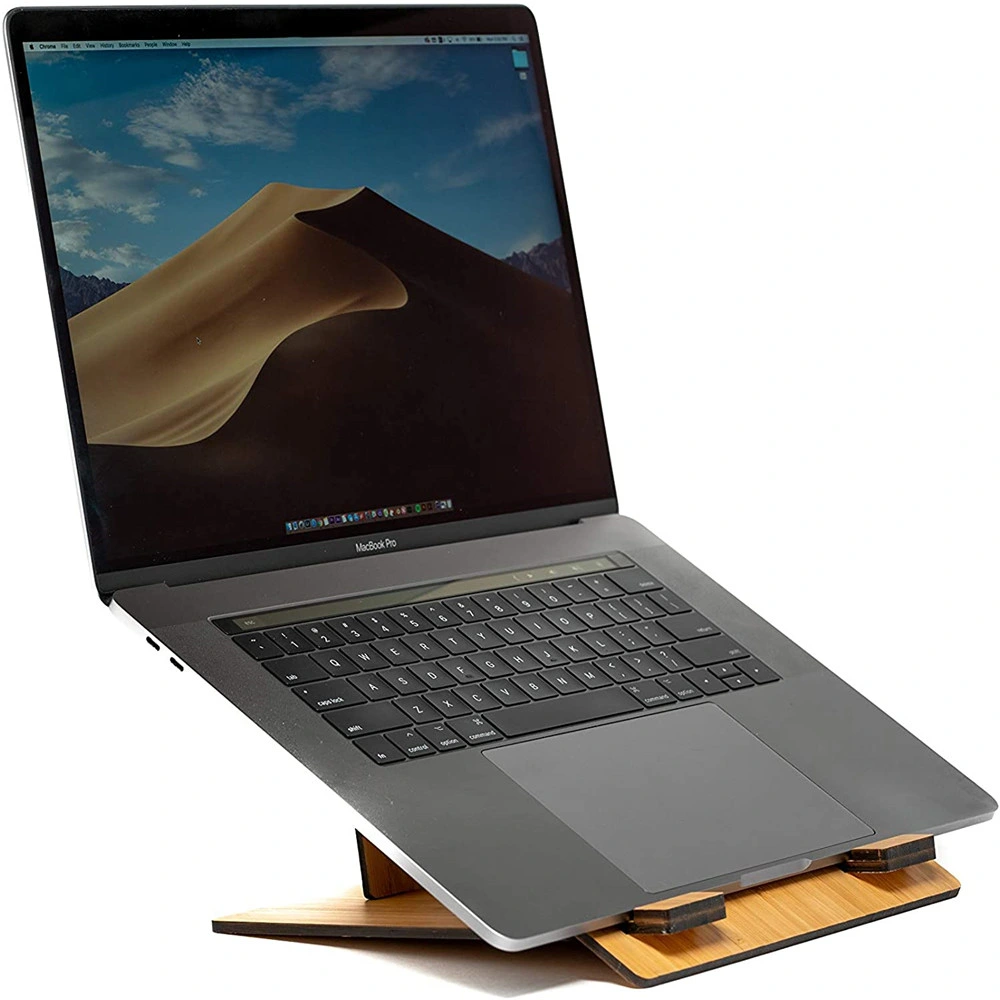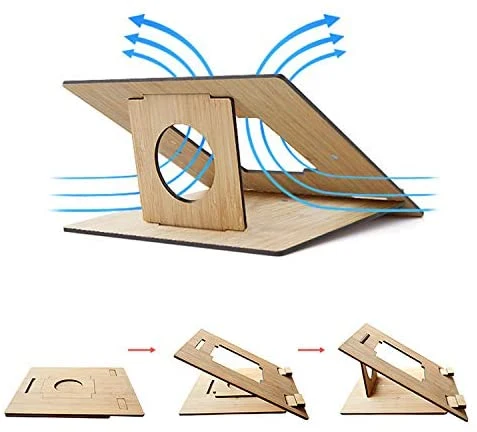 Zen Bamboo was founded in 2001 and is specialized in manufacturing of bamboo veneer and bamboo plywood in China. Our main products are bamboo veneer, panels, countertops, beam and lumbers, bamboo round tube, accessories, and allied bamboo products. Our factory is conveniently located in the beautiful city of Hangzhou, the capital of Zhejiang Province.Zen Bamboo is derived from Zen Buddhism culture and bamboo culture, Integrally involved in Asian culture and the arts over centuries, bamboo is a mystical plant that is symbol of strength, flexibility, tenacity, courage and resilience. It is also considered good Feng Shui for home, health & happiness in China.
Zen Bamboo products have been sold to Japan, Australia ,Europe and North American in past 19 years. Zen Bamboo products are gaining popularity and growing at a rapid rate in Europe and US markets. Today, Zen Bamboo continues to work jointly with its clients to more fully develop the bamboo markets throughout the world.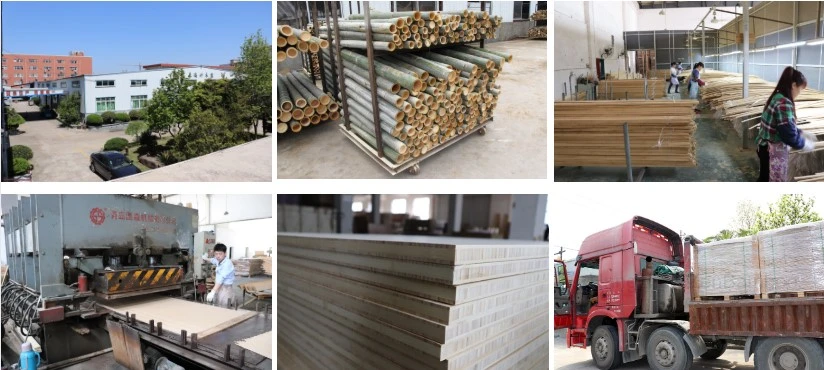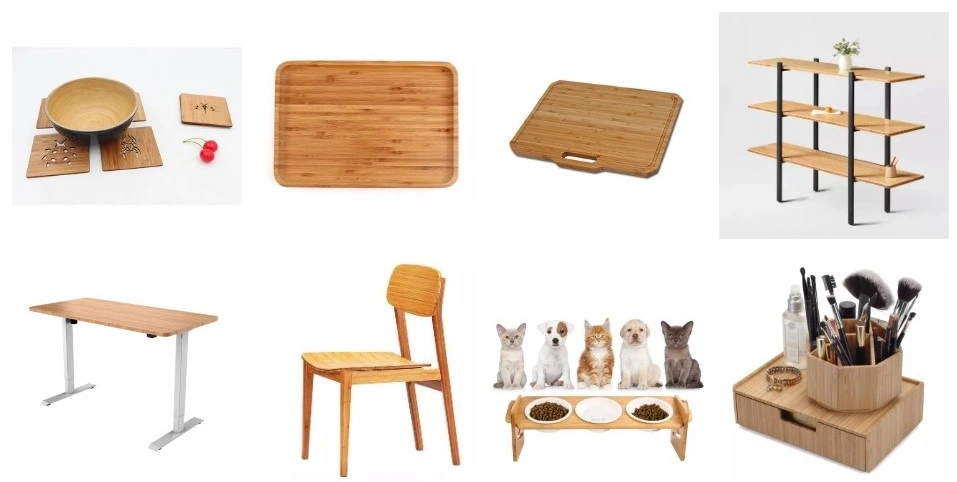 1. Why bamboo?
Bamboo is an environmentally friendly sustainable grass which replenishes itself approximately four years. it has excellent characteristics pertaining to its hardness and durability. in addition, it offers a new unique look desired by many discriminating customers around the world.
2. Why Zen Bamboo is superior than most bamboo floors sold on market?
Several bamboo floors on the market may look alike, but in terms of quality, they are quite different, the quality of Zen Bamboo floors is the result of the care given in the selecting bamboo material, the manufacturing of boards and the finishing of their surface.
3. What about the adhesives used for the lamination of Zen Bamboo Products?
Zen Bamboo use the high quality European adhesives for all its products. It has the lowest formaldehyde emissions in the industry and exceeds the strict European E1 standard for indoor air quality.
4. What does " Carbonized" mean?
Carbonization is a process of pressure heating the fiber. This process turns the natural color into beautiful caramel color. The longer it is heated, the darker the sugar compounds in the fiber become.
5. What is the difference between horizontal grain and vertical grain?
The Horizontal grain presents as quite visually "open" with the nodes, The Vertical grain is more dense in appearance. The choice is matter of style with consumer interest in each type being about equal.
6. If bamboo is so plentiful, then why does bamboo flooring cost as much as high quality oak flooring?
In the western world, bamboo has a low cost reputation because of its use in familiar items such as handicrafts, bamboo baskets, chopsticks, mats and fences. However, bamboo flooring is a laminate requiring many labor-intensive steps and specialized equipment to produce it. It is"manufactured" or "engineered" to an extent that wood flooring is not.