When you're sitting at your desk all day, you just want to stand to the pain goes away. A regular standing laptop desk is so expensive and heavy.
It Adjustable Laptop Desk is a portable standing laptop desk that fully adjusts to any position you need. Now you can easily use your laptop anywhere comfortably - whether you're snuggling in bed with a movie, on the run, or need a break from sitting. There's no need to look down at your laptop and suffer from neck pain.
Easily adjust It to make your screen eye-level. The secret is the versatile, 6-legged design with locking joints that adjusts a 360° for tons of different positions. The lightweight aluminum tray has a built-in whisper quiet laptop cooling fan to prevent overheating.
An included mouse pad tray lets you utilize maximum space on the folding laptop desk. Unlike an adjustable laptop desk stand, It folds completely flat for easy storage. Stand up and burn calories while working.
360° portable laptop desk
Fully adjustable 6-legged design locks in any position
Quiet, built-in cooling fan for laptop to prevent overheating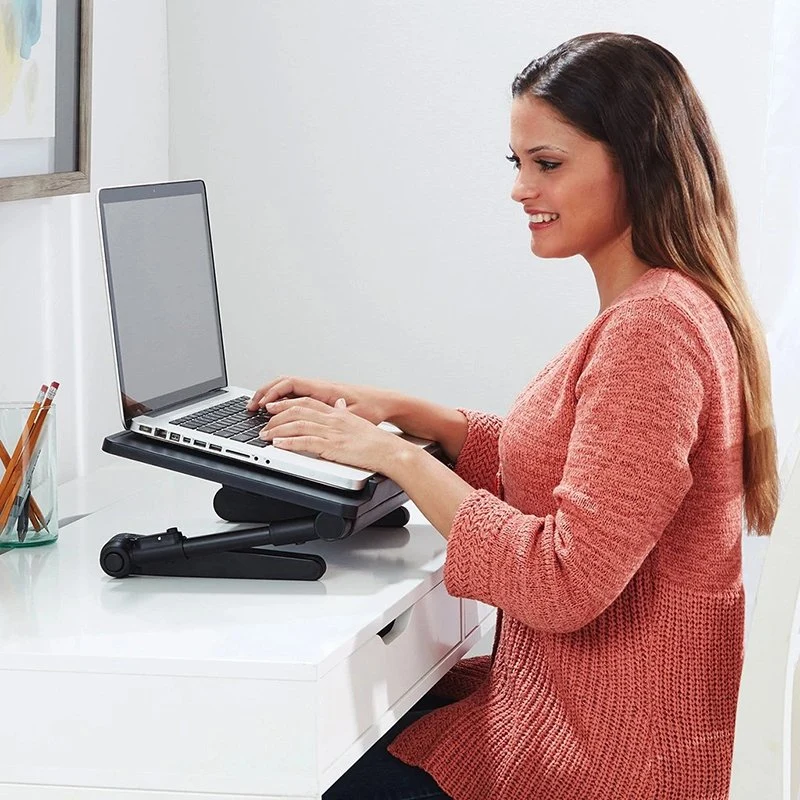 Can be used in the office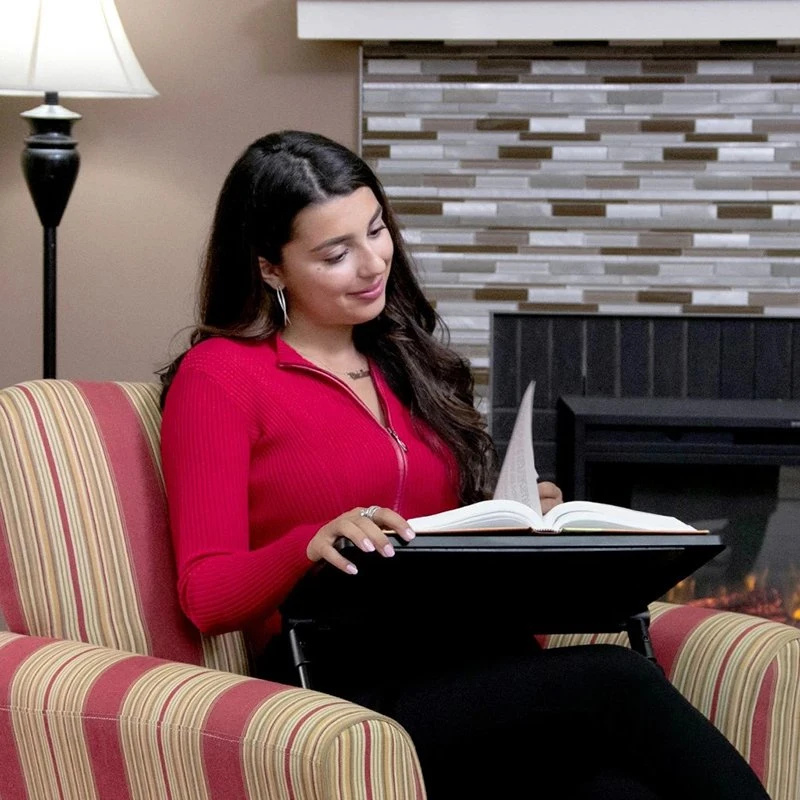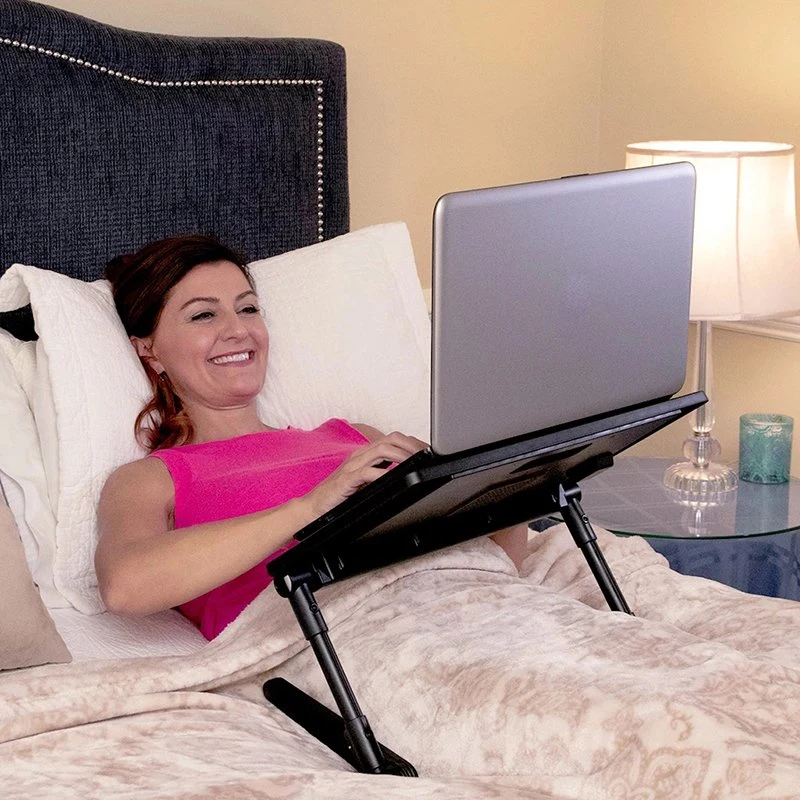 20pcs/ctn,68.5*47.5*57cm